System upgrade to cause delayed branch openings, temporary online banking outage
Share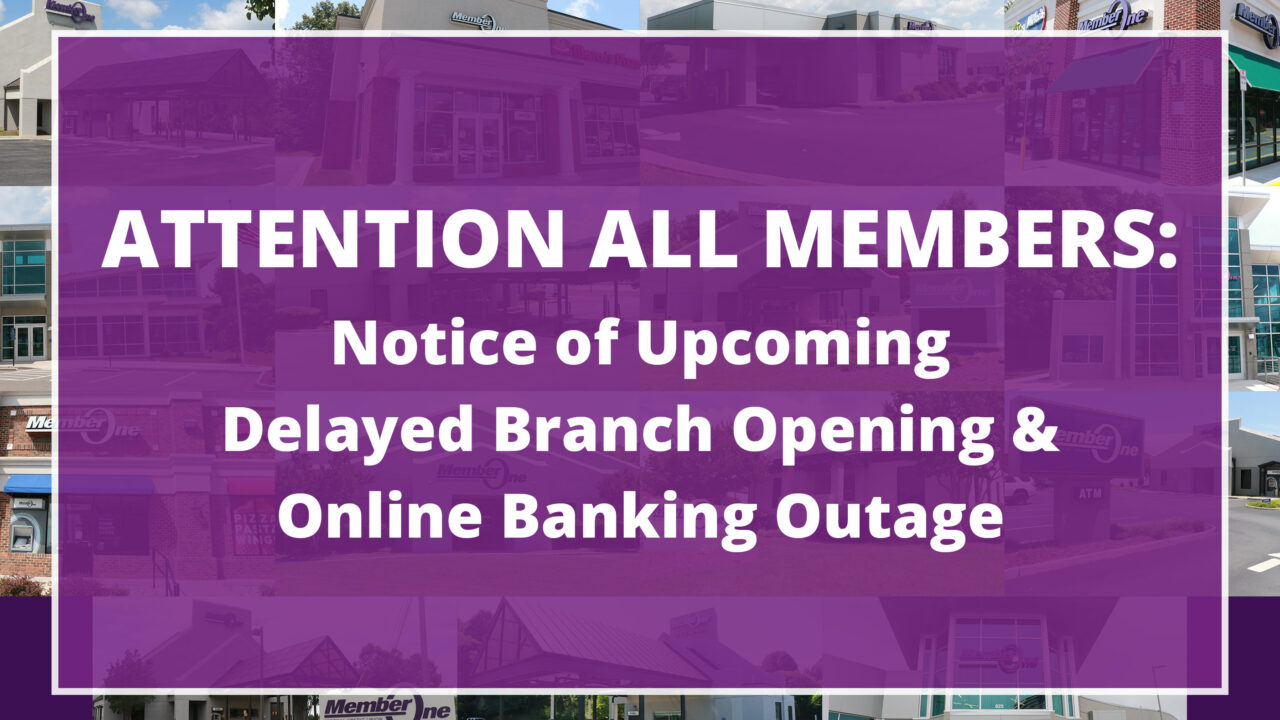 At Member One, we're always looking for ways to better serve our members. Most of the time, these improvements happen with minimal impact; however, we want to give advance notice about an upcoming important system upgrade that will have a temporary noticeable impact. Due to the complex nature of this upgrade, our 15 branches will not open on September 14th until noon. Along with that, starting at about 10pm on Tuesday, September 13th, our Online and Mobile Banking services will be unavailable until noon on September 14th.
We want to use this blog post to answer some questions you may have about how this system downtime will impact you.
Can I still use my debit card?
Yes. Your debit card will still function during this time for retail transactions and ATM services.
Can I still use Digital Wallet?
Yes. Like your debit card, Digital Wallet will still work during this time.
Will any direct deposits, or other payments process?
During the downtime, no payments will process. Once the system is back online, those payments will post to your account.
Will my Member One mobile app work as normal for me?
No. The mobile app replies upon the same systems that we are upgrading, so it will not function during this downtime.
Can I use Member One ATMs during this downtime?
Yes! You will still be able to access our ATMs as normal.
Will I be able to call Member One during this outage and have someone complete transactions for me?
Unfortunately, no. While our Contact Center will remain open as branches are closed, our employees will not be able to complete any transactions during this downtime. These transactions include loan payments, balance inquiries, and all other account-related activities.
Why couldn't this downtime have been scheduled for a weekend, rather than a Wednesday?
Due to the complexity of the upgrade and the involvement of multiple parties, this had to be completed on a weekday. Wednesday was chosen as we determined it would have the least amount of impact on our members.
If you have any questions not addressed above, please call 800.666.8811 or email callcenterdept@memberonefcu.com.