Find A Location Near You
We're here to serve members at retail centers across the Roanoke Valley, Lynchburg, New River Valley, and Franklin County. Find the location that's most convenient for you.
Shared Branch Network
When you're not near a Member One retail center, you can visit one of the 5,000+ Credit Union branches within our Shared Branch Network, and perform select transactions, just as if you were at Member One. These transactions include, but are not limited to: deposits, withdrawals, loan payments, transfers, money orders, and cash advances.
ATM Locations
Access your account from more than 55,000 surcharge-free ATMs worldwide.
Member One ATMs
There's no fee for members to use our proprietary ATMs. You can find them at any of our retail center locations plus these additional locations:
6619 Williamson Rd
Roanoke, VA 24019
20430 Virgil H Goode Hwy
Wirtz, VA 24184
Network ATMs
As a member of Member One, you have access to a worldwide ATM network. Many of these ATMs are conveniently located in places like Target, Walgreens, CVS/pharmacy, 7-11, Kroger, and local convenience stores. Please note that network ATM transactions may be subject to surcharges. ATMs with these logos are part of our network.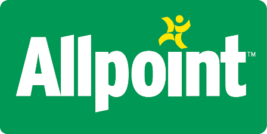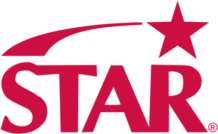 Holiday Closings - 2023
Please be aware that our retail centers will be CLOSED or have limited operating hours on certain holidays.
Monday, January 2 – New Year's Day (observed)
Monday, January 16 – Martin Luther King, Jr. Day
Monday, February 20 – Presidents' Day
Monday, May 29 – Memorial Day
Monday, June 19 – Juneteenth National Independence Day
Tuesday, July 4 – Independence Day
Monday, September 4 – Labor Day
Monday, October 9 – Columbus Day
Saturday, November 11 – Veterans Day

Thursday, November 23 – Thanksgiving Day
Monday, December 25 – Christmas Day
Monday, January 1, 2024 – New Year's Day