Member One Announces New Appointments to Board of Directors
Share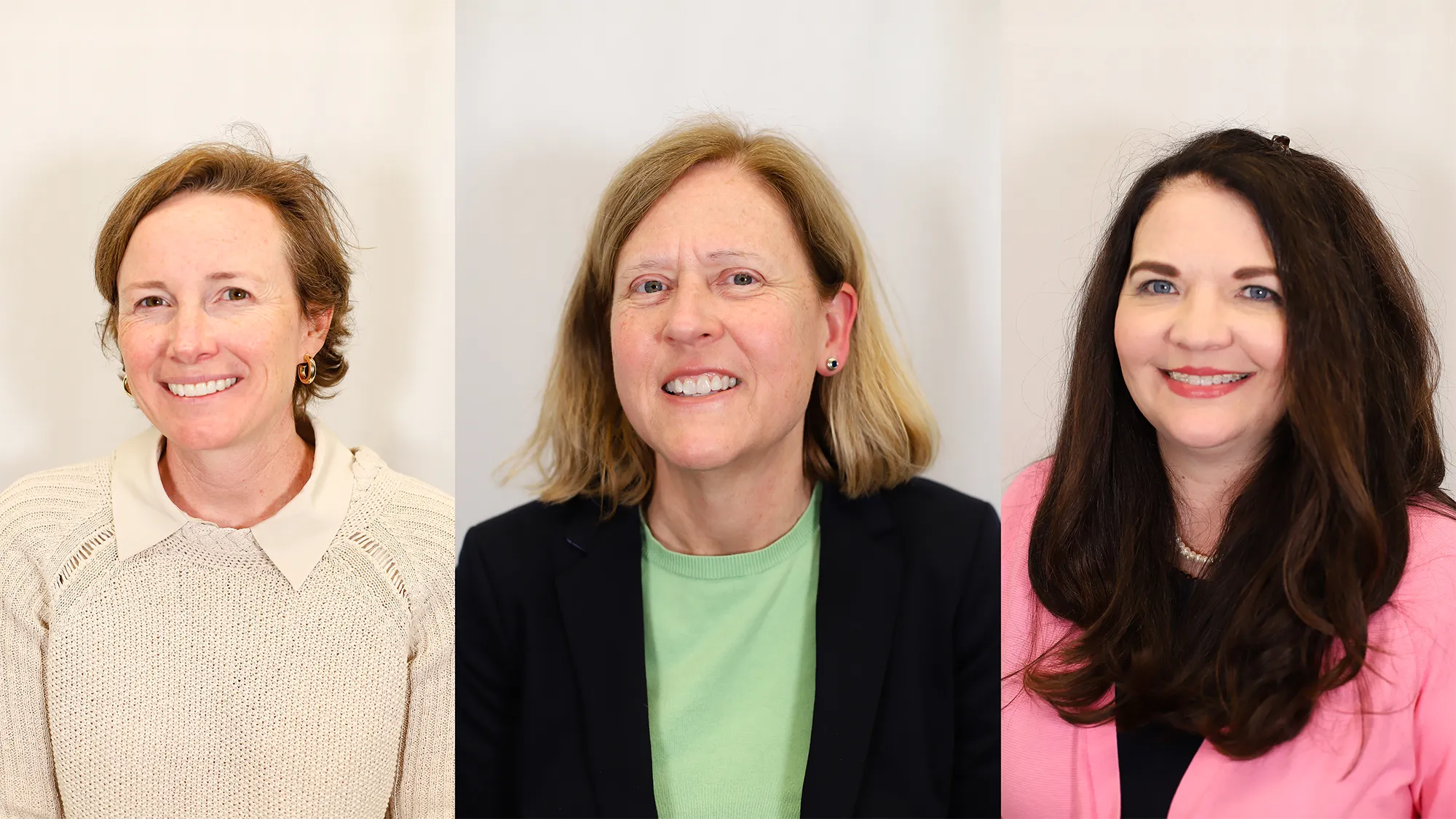 Member One Federal Credit Union is pleased to announce the appointment of three new Associate Directors on its Board of Directors: Armistead Lemon, Mary Beth Nash, and Rebecca Owens.
Lemon serves as Head of School for North Cross School, an independent day and boarding school for students in JK3 through 12th grade in Roanoke. Her career over the last 18 years has been in independent school education and leadership. She received her Bachelor of Arts degree in English Literature from Washington and Lee University, and Master of Arts in English Literature from the University of North Carolina at Chapel Hill.
Nash is a local government attorney with 28 years of experience representing private and public sector entities. She received her Bachelor of Arts degree in Rhetoric & Communication Studies from the University of Virginia, and her Doctor of Jurisprudence from the West Virginia University College of Law. She also serves on the Virginia State Bar Disciplinary Board and the Boards of the Legal Aid Society of Roanoke Valley, the Virginia Women Attorney's Association, and Mill Mountain Zoo.
Owens is the Roanoke County Deputy County Administrator, a position responsible for the County's financial operations. She has more than 30 years of experience in local government, serving Roanoke County for more than 20 of those years. She holds a Bachelor of Business Administration from Roanoke College and a Master of Business Administration from Averett University.
"We are so pleased to welcome these three talented individuals," said Joe Hopkins, Chair of the Board. "Each one of them has a demonstrated history of service and leadership, and I am confident they will be outstanding additions to our Board of Directors. We look forward to working with them!"
Member One is grateful to its volunteer Board of Directors for their service and leadership.
---
Member One Federal Credit Union is a full-service, member-owned financial institution serving the needs of its communities for 83 years. Member One is headquartered in Roanoke, VA and serves over 147,000 members, is more than $1.5 billion in assets, operates 15 branch facilities, a Real Estate and Business Service Center, and a national ATM network. For more information, visit memberonefcu.com.